Engineering Services
Let us Design for you as an Extension of your Team
Complete In-House Design, Electrical and Mechanical Engineering, and Software Development Services
PCB Design & Layout
API Alliance's PCB layout and design services allow us to effectively transition from your product design to our full-scale production.
Component Selection
Circuit Design
Cost Reduction
PCB Layout
Gerber File Generation
Product Design
API Alliance's enclosure layout and design services allow us to work closely with our customers to develop a cost-effective, quality enclosure.
Wiring Layout
Panel Mount Device Layout
Interconnectivity
Pneumatics
Machining
Engineering Services
API Alliance has a full complement of engineering staff to assist our customers with pre-production topics and product development questions.
Electrical Engineering
Mechanical Engineering
Wireless Upgrades
Technology/Software Application Development
Software Development
Hardware Integration
Software/Hardware Interfacing
Software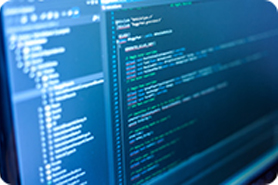 Our fielded software solutions encompass a broad spectrum of technologies, interfaces, architectures, and operating systems. These solutions can include routing information captured on remote edge devices located in different parts of a facility, different facilities in the same city, different states, and multiple countries via web services. In addition, it can further include a main office using broadband/cellular connectivity to allowing a person on their phone or tablet to monitor the status of sensors and activity while giving them I/O control to make changes, perform remote operation, and remedy emergency or alarm status. Our solutions often involve leading edge mobile/handheld implementations.
If you have a special requirement not listed above, please
contact us
to discuss your needs.